When:
January 4, 2020 @ 7:30 pm – 10:30 pm
2020-01-04T19:30:00-08:00
2020-01-04T22:30:00-08:00
Where:
Gatton Hall / First Congregational Church
4515 W Hills Rd
Corvallis, OR 97333
USA

Cost:
$8-$10 minus $2 CFS, EFS, -$1 walker, bike rider / free 18 & under
The Alchemists
George Penk is a well-known fiddle player across the USA, especially in the Pacific Northwest. He lives in Portland where he currently plays with the bands Joyride and Jigsaw. George collaborates with many musicians in various musical adventures, including being part of the Portland Collection project through his playing on the Portland Selection CD's. His spirited and rich fiddle style is a delight to listen to. George is widely appreciated as a consummate dance fiddler working with callers to make sure the music is in-tune with the spirit of the dances.
Heather Pinney, also a member of Jigsaw, joins on piano and fiddle.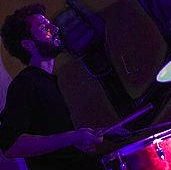 Steven Skolnik has been steeped in percussion for most of his life, playing professionally from jazz to classical and folk, adding taste and power to our driving and lyrical melodies.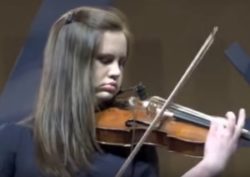 Maia Hoffman is studying viola at the Cleveland Institute of Music and allows us to tap into her talents when we snatch her for our contra dance gigs indulging us with twin or triple fiddling.
Erik Weberg

I danced my first contra dance in Moscow Idaho in the Fall of 1986.  Several excursions to the dance hall were necessary for me to find the courage to actually dance, but once I, tried it caught hold quickly and I became a regular dancer. Christian Petrich encouraged me to try calling for the first time in 1990 and soon after that I started regularly attending the first Wednesday open mic in Spokane Washington. I called dances around Eastern Washington and Northern Idaho for a few years before moving west of the Cascades in 1993. I was soon asked to call dances in Portland and up the Willamette Valley. Since then I've been calling dances, festivals and weekends around the country from Seattle to Boston, from Fairbanks to Tuscon and most places between. I am able to enjoy this craft because of the good folks who encouraged and taught me to call dances years ago, the booking agents and local dance committees who have given me wonderful opportunities to practice in their communities, and the thousands of dancers and musicians who forgive me my mistakes and make it all worthwhile. If you're reading this you're probably one of them; so, thank you!

Beginners lesson starts at 7:00pm (experienced dancers welcome) dance starts at 7:30pm
Each dance is taught.  No partner necessary (it's traditional to dance each dance with a different partner)
First and Third Saturdays of the month except July, August. Occasional special dances.