When:
2022-03-20T00:00:00-07:00
2022-03-21T00:00:00-07:00
Where:
Whiteside Theatre
361 SW Madison Ave ​Corvallis
OR 97333
Contact:
Chere Pereira
541-753-9224
John McCutcheon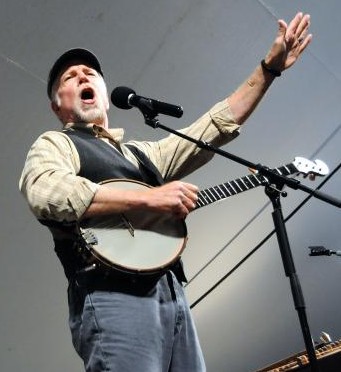 Multiple Grammy-nominee John McCutcheon charms audiences with "story telling that has the richness of fine literature" (Washington Post) and his mastery of a stage full of folk instruments is simply amazing. He plays guitar, fiddle, autoharp, banjo, jaw harp, (hambone if we are lucky) and is best known for his hammered dulcimer playing. A John McCutcheon concert is always energizing, fun, uplifting, community building, and his audiences leave with a renewed sense of hope for humanity. "This notion of telling stories of ordinary people who have done great things, and carrying those stories from one place to another, of telling people 'this is where I've been, these are the stories I can bring you,' is the heart of what I do," McCutcheon sums up. "That's my goal. If you can recognize yourself in my songs, then I've done my job." He lives in Georgia but keeps moving, toward wherever he senses there's still a story yet to be told.
His 30 recordings have gathered many honors including 7 Grammy nominations, but it is in live performance that John feels most at home. It is what has brought his music into the lives and homes of one of the broadest audiences any folk musician has ever enjoyed. People of every generation and background seem to feel at home
in a concert hall when John McCutcheon takes the stage, with what critics describe as breathtaking in their ease and grace…, like a conversation with an illuminating old friend.
So if you want to laugh, cry, be inspired, and feel like you are a part of a big community, then don't miss this concert.
For info or to volunteer, call Chere Pereira 541-753-9224.
Whether in print, on record, or on stage, few people communicate with the versatility, charm, wit or pure talent of John McCutcheon.
Depending on the Covid-19 situation the seating may be limited.
Proof of vaccination is required to enter the Whiteside Theatre