When:
April 20, 2018 @ 8:00 pm – 10:00 pm
2018-04-20T20:00:00-07:00
2018-04-20T22:00:00-07:00
Where:
The Troubadour Music Center
521 SW 2nd St
Corvallis, OR 97333
USA

Olivia Awbrey & Huck Notari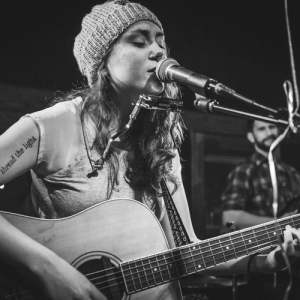 Olivia Awbrey
"A slightly more epic Esme Patterson…look out for her."
– Chris T-T, English Songwriter
"Keep your eyes peeled…Olivia Awbrey is one to watch."
– Eugene Weekly
"Packing well-crafted, road-tested tunes on her debut record, Olivia Awbrey spreads her folksy wings and brings some outspoken punky, rock and roll energy to her full-band, studio debut while still retaining her softer side." – Vortex Music Magazine
Since releasing her debut EP, Fight or Fight (2017), Olivia has garnered attention in the folk and psych-rock communities in the US and the UK. Unafraid to blur lines between folk, psych and punk, her songs and voice have been likened to Esme Patterson and Liz Phair. With the help of hard-earned scholarships, Olivia took her songs to FAI 2017, FAR-West 2017, and the Spokane Folk Festival last year.
Exploring themes as ordinary as grocery store check out lines and as grand as the formation of Pangea, Olivia continues to draw in listeners throughout the US and Europe.
While intermittently recording her sophomore release with producer Hutch Harris (The Thermals), due out early 2019, Olivia is on tour in the US this spring and summer, and the UK this September.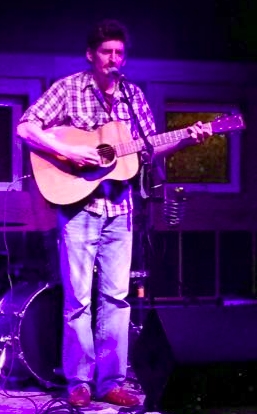 Huck Notari
It was his grandfather, Glenn Burris, a Broadway singer who first sparked Hucks curiosity of singing at a young age. Huck Notari grew up in the White Mountains of New Hampshire, where his parents first introduced him to the piano and he taught himself to play the guitar at the age of 17.
Huck later moved to Eugene, Oregon where he joined up with a country blues, ragtime band called the Kitchen Syncopators (with Gill Landry of Old Crow Medicine Show, Woody Pines and Felix Hatfield) and toured up and down the west coast. He also found himself in New Orleans, where he was a Charlie Chaplin mime on Royal Street. But it wasn't until 2007, when he moved to Oregon City that Huck discovered his own voice and wrote his first album, "Highland", followed by his second album," Very Long Dream", in 2009 and his third, "Huck Notari and the River" in 2013.
Huck Notari's lyrics and authentic guitar picking are timeless and draw his listeners into a place of nostalgia, broken hearts and old values. Huck currently calls Portland, Oregon his home. He is working on his fourth album and continues to tour around the U.S. and Europe.