When:
May 10, 2019 @ 7:00 pm – 10:30 pm
2019-05-10T19:00:00-07:00
2019-05-10T22:30:00-07:00
Where:
Whiteside Theatre
361 SW Madison Ave
Corvallis, OR 97333
USA

Cost:
$20/$25 reserved -$2 cfs
Sophie & Fiachra Trio
The Sophie & Fiachra Trio are a group of musicians sans frontières who refuse to let the Atlantic sunder their love of their own and other's Irish and Québecois musical traditions.
Comprising of Irish uilleann piper Fiachra ORegan, Québec fiddler/singer Sophie Lavoie, and guitarist André Marchand, the trio take traditional Irish and Québécois traditional music, blended with Lavoies lithe and masterful compositions. Their choice of songs will "captivate the most casual listener".
"Its refreshing to hear a traditional band reference the present with such subtlety and finesse"
-Quotes from Siobhán Long, of The Irish Times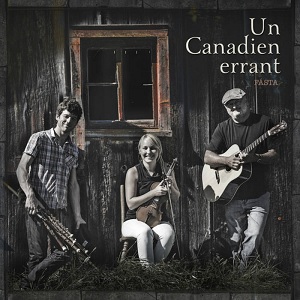 Released in 2016, Un canadien errant features a mixture of Irish & French-Canadian traditional music and song. It has been nominated for Traditional Album of the Year for the ADISQ awards in Quebec and Traditional Album of the Year in the Canadian Folk Music awards. In the latter, the album also gets Sophie Lavoie a nomination for Best Trad. singer of the year for her vocal tracks.