When:
August 9, 2014 @ 1:00 am – 4:00 am
2014-08-09T01:00:00+00:00
2014-08-09T04:00:00+00:00
Where:
Emerson Vineyards
11665 Airlie Road
Monmouth, OR 97361
USA

Cost:
$7.50 plus a can of food for local food pantry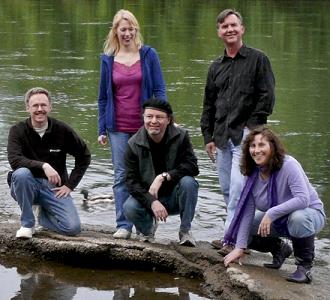 The Flow is playing at Emerson Vineyards 11665 Airlie Rd., Monmouth!
Friday, August 8, 6:00-9:00 p.m.,
This is a family-friendly show on a beautiful country hillside where you spread your picnic blanket or set up your chairs under the oak trees, watching the sun set while taking in local music and drink. Admission is $7.50 per person plus a can of food for a local food pantry. Round out your dinner with Emerson wine and/or Deluxe Brewing Company pilsner for purchase. If you don't feel like packing a picnic dinner, Tom will be grilling and selling hot dogs, $3.50 for a dog and bag o' chips.
Tom says we hold the attendance record for our show out there a couple of years back and so, obviously, we want to break it. Maybe that's a lame reason for you to come to our show, but a really good reason to come to our show is that I think you'll have a great time.
Rita for The Flow