Best Cellar   March 31st , 7:30pm
1st Methodist Church , Methodist Church Sanctuary
Masks & proof of vaccination requested for everyone's continued safety
7:30 Adam Scramstad An extraordinary finger style guitarist and singer,
  

Adam is well known throughout Oregon.
8:30
 

The Wallop Sisters: Suz Doyle and Jeannie Holmes (joined by their spouses, John Swanson and Nils Nielson) doing "Novelty Songs through the ages." One of the most "alive" groups around. Full of energy, great singing, and some very special instrumental work.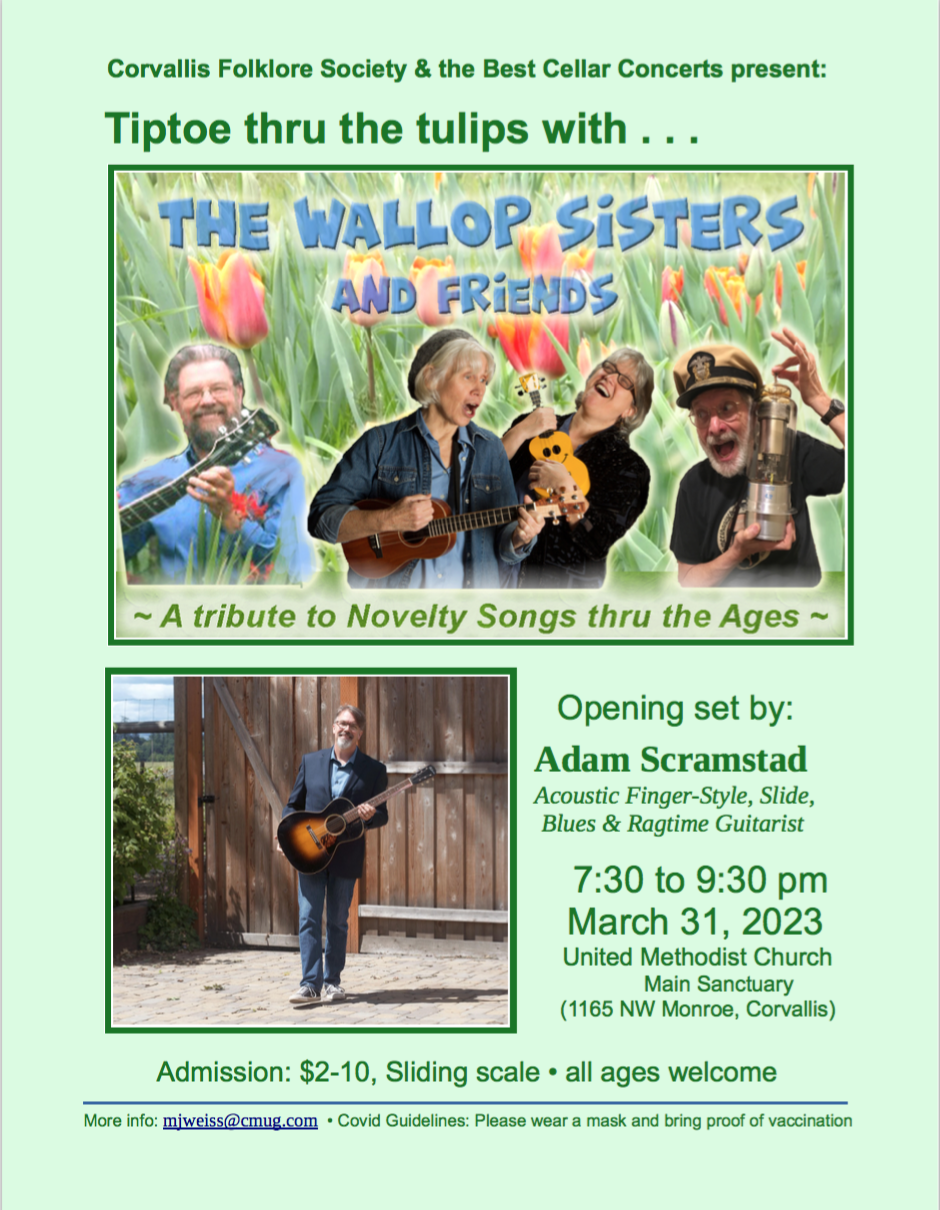 The Best Cellar is a once-a-month evening of folk music sponsored by the Corvallis Folklore Society.
Admission is 2-10 dollars, your choice. Kids are free and welcome.
Coffee, tea, and gluten free cookies are available for 50 cents each.
We meet at the Methodist Church on 11th and Monroe in Corvallis.
We ask that folks bring a mask and proof of vaccination so we can continue to protect each other.
For more info, contact Mark Weiss at mjweiss@cmug.com