https://www.whitesidetheatre.org/live-events.html
****************
Upcoming Whitesides Celtic Music Concerts
Monday, June 17, 7:00pm
Hanz Araki with Dan Faiella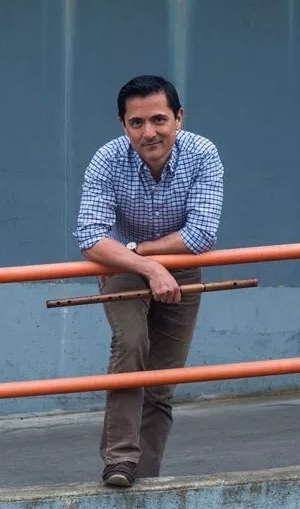 Doors open at 6:00 pm     General Admission: $18    Advanced Reserved: $22  $2 off with CFS or Whiteside membership
Considered one of the most talented Irish musicians in America today, flautist, whistle player, singer, and Juno Award-winner Hanz Araki has been lauded by publications and audiences alike.  Three decades of musical exploration into Irish, Scottish, Japanese, and American traditions has yielded his distinct style described by Fatea Magazine as "achingly beautiful."
As the sixth generation of his family to bear the title Araki Kodo, Hanz (short for Hanzaburo, his great-great grandfather's name) spent his formative years mastering the Japanese end-blown bamboo flute.  Discovering and relishing the melodic and mechanical similarities between shakuhachi and Irish whistle, Hanz applied his natural capacity and boundless curiosity to his Irish heritage.  Taking advantage of the rich Irish music scene in Seattle, where he spent his youth, Hanz quickly became known for his exquisite instrumental work on both Irish whistle and flute and a haunting singing voice that was born to tell tales.
Over the years, Hanz has released 11 albums, including 2014's critically acclaimed Foreign Shore.  Festival appearances include the Austin Celtic Festival, the Maine Celtic Celebration, the Missoula Celtic Festival, KVMR Grass Valley Celtic Festival, Milwaukee Irish Festival, Bumbershoot, Celtic Connections, and over 20 years of performances at the Northwest Folklife Festival. Hanz has also been invited to perform with the Seattle Symphony, at the Gates Estate, and for the Japanese Consul General.
*******************************
 Thursday,July 25,  7 pm,    I Draw Slow
The Whiteside Theatre,  361 SW Madison Ave,  Corvallis, OR
Doors open at 6:00 pm,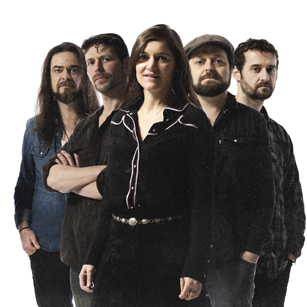 General Admission: $20 (Available at Grass Roots Bookstore, Corvallis Brewing Supply), Reserved Tickets: $25 (Available online)   Tickets online at https://IDrawSlow.bpt.com  and at the box office at 5:45 on the day of the event.     $2 off with CFS or Whiteside membership
https://idrawslow.wordpress.com
Their combination of compelling songwriting, exuberant live performances, and passion for tradition make I Draw Slow a perfect fit for Compass Records, a label with a long history of working with Irish artists within their diverse roster of roots music. I Draw Slow coaxes the past into the present with original songs that draw from the best of Irish storytelling and American folk music.
The band is fronted by siblings Dave (guitar) and Louise (vocals) Holden who have been writing together for two decades. In 2008 the pair teamed up with violinist Adrian Hart, clawhammer banjo player Colin Derham, and double bassist Konrad Liddy to form I Draw Slow.
Dave says, "We are delighted to sign with Compass Records for our new album. An Irish band that plays American folk music doesn't always make sense to everyone, but we feel right at home on their roster. Their relationships and reputation in the industry will help us tell our story and take us to the next level."
The band has played to audiences in the UK, Germany, Denmark, Belgium, and performed at many North American festivals including MerleFest, Pickathon, Wintergrass, RockyGrass, Grey Fox, Red Wing, Edmonton Folk Fest, Sisters Folk Festival and Mountain Stage. It was their 2014 performance at MerleFest that first put the band on the radar for Compass co-founders Garry West and Alison Brown, who were impressed with the band's performance and the reaction from buyers in the MerleFest merch tent.
First, we noticed how they got the crowd involved in what they were doing. Their energy is truly infectious," says West. "Then we noticed that their CDs and merchandise were flying off the shelves in the festival store. That kind of immediate response is always going to get our attention! But more than anything we've been impressed with the strength of the songwriting, the sibling harmony and the musical proficiency of the band. They are truly dedicated to their craft."
*************  Coming Later  ******************
Grey Larsen, Aug 4, 7 pm, Trad flute and whistle, Res $20, GA $16
High Time, Sept 13 7 pm, Irish Trad, Res $30, GA $20