When:
August 24, 2019 @ 1:00 pm – 8:00 pm
2019-08-24T13:00:00-07:00
2019-08-24T20:00:00-07:00
Where:
Corvallis Arts Center
700 SW Madison Ave
Corvallis
OR 97333

Cost:
Suggested Donation $5-10
Arts Alive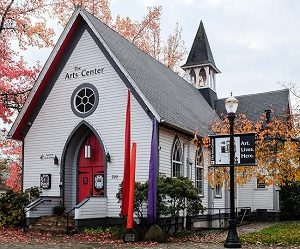 Arts Alive is one of the most unique, family-friendly, action-oriented community art events in the Greater Willamette Valley. An outside art event, we build an outdoor studio space, bring professional artists and invite the entire community of art enthusiasts, of all ages, to share the experience and process of art.  Dedicated to raising the visibility of working artists, the opportunity also provides for community art lovers to engage, where the observer becomes the artist, the poet, the musician. Participants actually make art with the artists, write and read poems with poets from our community, make music and dance with area musicians.  Through our Call to Artists, creatives of all stripes painters, poets, sculptures, writers, performers, and musicians from all over the area to share their creative process and art with the larger community. In the past, we've had ceramicists, jazz musicians, printmakers, glass artists, jewelers, poets, and more participate in Arts Alive!
For our 2nd Annual Arts Alive, August 24, 2019 from 1-8PM. TAC has planned an even bigger and better event. Join in the discovery of more music, more poetry, and more art. Admission is free, $10 donation suggested. Food and beverages are available.
 The Arts Alive! event is funded by Corvallis Benton County Economic Development Office, Downtown Corvallis Association, Inc., PEAK Internet, City of Corvallis Parks & Recreation, Stover Evey & Jackson, and Burcham's Metals. Food and drink will be available for purchase. More information can be found on The Art Center's Website: https://theartscenter.net/arts-alive/
The mission of the Arts Center is to foster creativity and engagement with the arts to inspire personal growth and community well-being. The Arts Center's Artist Accelerator Program focuses on career building for artists and brings the Arts Alive! event to Corvallis as an engaging opportunity to promote the development of early to mid-career artists. The program director, Claire Elam hopes that Arts Alive! raises the visibility of local and regional artists and aids in strengthening the artistic community.