When:
June 6, 2020 @ 7:30 pm – 10:30 pm
2020-06-06T19:30:00-07:00
2020-06-06T22:30:00-07:00
Where:
Gatton Hall / First Congregational Church
4515 W Hills Rd Corvallis
OR 97333
Cost:
$8-$10 minus $2 CFS, EFS, -$1 walker, bike rider / free 18 & under
The Nettles
The Nettles are well-known on the West Coast for their original approach to contra dance music. Playing traditional music from all over the world, The Nettles create a strong rhythmic groove under soaring improvisations. Rhythmic drive and melodic fluidity allow The Nettles to propel contra dances into the stratosphere.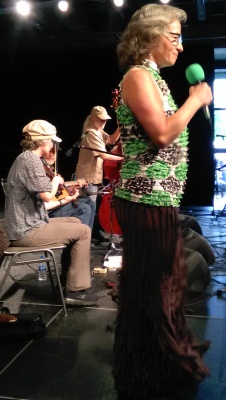 Kelsey Hartman
Since I am a "contraholic," I can often be found any given weekend dancing or calling a contra dance. My inspiration for calling comes from Nils Fredland, whose callers' workshop at American Week (BACDS) in 2012 spurred me down the caller's path.  
When calling, I consider myself a conduit between the dancers and the band, helping to channel the  joy of the musicians' music through flowing, interesting dances.
Beginners lesson starts at 7:00pm (experienced dancers welcome) dance starts at 7:30pm
Each dance is taught.  No partner necessary (it's traditional to dance each dance with a different partner)
First and Third Saturdays of the month except July, August. Occasional special dances.