Submit calendar info to:
calendar@corvallisfolklore.org
Dec
19
Sun
The Fire's Very Scottish Christmas

@ Whiteside Theatre
Dec 19 @ 7:00 pm – 10:00 pm

This December,The Fire presents their new show titled The Fire's Very Scottish Christmas. Prepare to be inspired as California's favorite Scottish music trio joins forces with both Scottish and Irish dancers for an extraordinary performance. This unprecedented collaboration features Scotland's visually dynamic highland dance in step with the powerful rhythms of Ireland. The Fire's signature brand of dazzling virtuosity delivers an unforgettable experience as the band leads listeners through an evening of classic Christmas carols and lively dance tunes.
Enjoy David Brewer's unparalleled mastery of the Great Highland Bagpipe, Corvallis's own Rebecca Lomnicky's internationally awarded Scottish fiddling, and Adam Hendey's warm-emotive voice over a lush foundation of guitar and reed organ. The Fire's Very Scottish Christmas marks the band's vocal debut, showcasing seasonal folk ballads dating back to the 1300s alongside beloved holiday favorites.
Audience members are invited into The Fire's celebration of Christmas through the participatory tradition of seasonal song. Ring in the holiday season with yuletide cheer, and join us for The Fire's Very Scottish Christmas.
Attendance is limited to 300 so get tickets early!
See COVID requirements: https://www.whitesidetheatre.org
Mar
8
Tue
RESCHEDULED – The Wailin' Jennys

@ Whiteside Theatre
Mar 8 @ 7:00 pm – 10:00 pm
THIS EVENT HAS BEEN RESCHEDULED TO MARCH 8, 2022
The Wailin' Jennys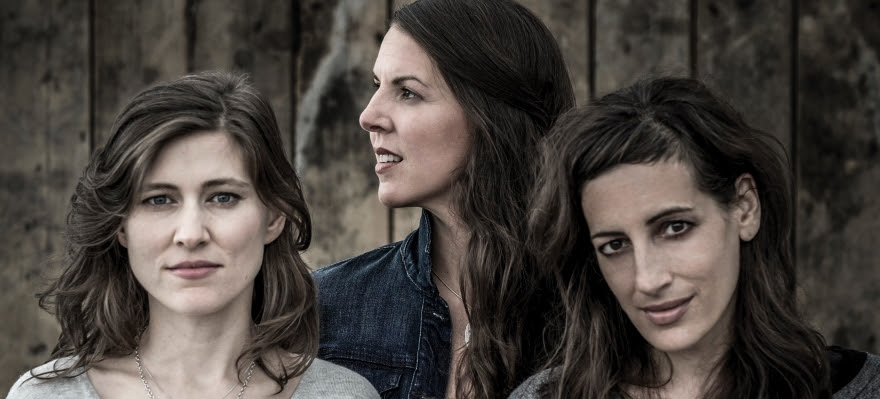 One of today's most respected folk groups, The Wailin' Jennys are touring for their most recent release, Fifteen. This long-awaited follow-up to Bright Morning Stars finds the trio bringing their passion and stellar musicianship to a carefully curated collection of some of their favorite songs, including tracks by Tom Petty, Emmylou Harris and Dolly Parton. For members Nicky Mehta, Ruth Moody and Heather Masse, Fifteen celebrates a 15-year musical partnership that has created three award-winning, Billboard-charting studio albums and one magical live recording and brought them a loyal worldwide fanbase. Steeped in the artistry and elegance that has defined their career, Fifteen presents The Wailin' Jennys at their very best. Produced by The Wailin' Jennys and engineered by Joby Baker, the album also features additional musicians Richard Moody (Ruth's brother), Sam Howard, Adrian Dolan and Adam Dobres. Highlights include their moving interpretation of Emmylou Harris's "Boulder to Birmingham," their update of Paul Simon's "Loves Me Like a Rock" (from a women's point of view) and songs by Jane Siberry, Warren Zevon and Patty Griffin. There's also a gorgeous full-band acoustic version of Tom Petty's "Wildflowers." They also do an achingly beautiful a cappella version of Dolly Parton's "Light of a Clear Blue Morning" that resonates as a call to hope in these troubled political times.
NPR wrote of their last Newport Folk Fest appearance, "The Wailin' Jennys are more than just impeccable bluegrass harmonizers; they're also terrific bandleaders who give their traditional roots music a sense of real reverence." It's this respect for their craft, as well as the Wailin' Jennys heartfelt, impeccable vocal performances, that has cemented the trio's reputation in folk and roots music circles.