Submit calendar info to:
calendar@corvallisfolklore.org
Jul
23
Fri
The Gothard Sisters

@ Whiteside Theatre
Jul 23 @ 7:00 pm – 10:30 pm
The Gothard Sisters
The Gothard Sisters are a dynamic musical group of three sisters who play contemporary Celtic music.  Through 10 years performing, touring and writing music together, the optimistic style of their music and performances continue to resonate with their fans, building a loyal international following.
Their latest all-original album release, Midnight Sun, reached #6 on the Billboard World Music charts as the highest ranking debut on the chart. The Gothard Sisters have performed in venues large and small all over the country, including a concert at the Kennedy Center's Millennium stage in Washington DC, performances with Disney Cruise line in Europe, a 20-city concert tour of Japan in 2019 and appearances at music festivals and performing arts venues nationwide.
Blending Celtic, folk, classical, world and northwest musical influences, the Gothard Sisters bring songs to life with violin, acoustic guitar, mandolin, bodhran, djembe, octave violin, whistle and vocal harmonies, creating music that is "vivid, inspirational and captivating."  (Tim Carroll, Folk Words Review 2018)
Writing and recording near their home in the Pacific Northwest between touring nationally, the band has released 7 albums and has performed over 1,000 live shows over the course of their career.
Oct
24
Sun
Golden Bough

@ Whiteside Theatre
Oct 24 @ 6:00 pm
Golden Bough
Golden Bough's first European performances were in the streets and small folk clubs of Ireland, England, Scotland, Wales, Germany, Holland and Switzerland in the early `80's. These simple beginnings soon led to major tours of European cities and a recording contract with a top European folk music label. Other activities that Golden Bough has been involved in over the past several years include peace marches in cities all over Europe protesting the war in Bosnia-Herzegovina, musical presentations for tens of thousands of elementary school children and events for human rights, religious freedom and drug rehabilitation.
Since their inception, Golden Bough has become a popular and in demand group on both sides of the Atlantic, gaining critical acclaim and enthusiastic support from folk fans wherever they perform. Blending their voices in pristine harmony, they back themselves on an array of rare and more common acoustic instruments, including; Celtic harp, penny-whistle, violin, octave-mandolin, mandolin, accordion, guitar, harmonica, recorder and bodhran. In the recording studio, as well as on stage, Golden Bough captures the essence and joy of traditional folk music and captivates listeners with the uniqueness of their original compositions. With songs and instrumental pieces ranging from ballads to lively jigs, reels and sing-alongs, Golden Bough provides an atmosphere in which the listener can enjoy unique entertainment within and beyond the boundaries of traditional folk music.  Their music is well received and enjoyed by audiences of all ages.
Mar
8
Tue
RESCHEDULED – The Wailin' Jennys

@ Whiteside Theatre
Mar 8 @ 7:00 pm – 10:00 pm
THIS EVENT HAS BEEN RESCHEDULED TO MARCH 8, 2022
The Wailin' Jennys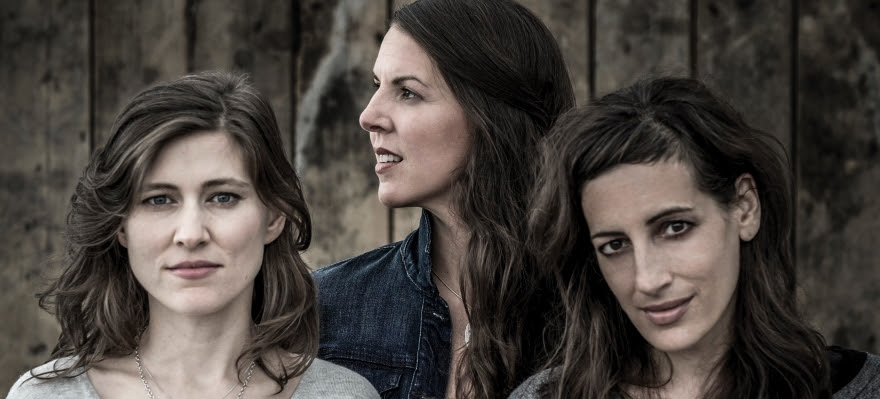 One of today's most respected folk groups, The Wailin' Jennys are touring for their most recent release, Fifteen. This long-awaited follow-up to Bright Morning Stars finds the trio bringing their passion and stellar musicianship to a carefully curated collection of some of their favorite songs, including tracks by Tom Petty, Emmylou Harris and Dolly Parton. For members Nicky Mehta, Ruth Moody and Heather Masse, Fifteen celebrates a 15-year musical partnership that has created three award-winning, Billboard-charting studio albums and one magical live recording and brought them a loyal worldwide fanbase. Steeped in the artistry and elegance that has defined their career, Fifteen presents The Wailin' Jennys at their very best. Produced by The Wailin' Jennys and engineered by Joby Baker, the album also features additional musicians Richard Moody (Ruth's brother), Sam Howard, Adrian Dolan and Adam Dobres. Highlights include their moving interpretation of Emmylou Harris's "Boulder to Birmingham," their update of Paul Simon's "Loves Me Like a Rock" (from a women's point of view) and songs by Jane Siberry, Warren Zevon and Patty Griffin. There's also a gorgeous full-band acoustic version of Tom Petty's "Wildflowers." They also do an achingly beautiful a cappella version of Dolly Parton's "Light of a Clear Blue Morning" that resonates as a call to hope in these troubled political times.
NPR wrote of their last Newport Folk Fest appearance, "The Wailin' Jennys are more than just impeccable bluegrass harmonizers; they're also terrific bandleaders who give their traditional roots music a sense of real reverence." It's this respect for their craft, as well as the Wailin' Jennys heartfelt, impeccable vocal performances, that has cemented the trio's reputation in folk and roots music circles.